SAI - News
Congratulations to Meah Mostafiz
PhD candidate Meah Mostafiz (Department of Political Science) was elected as a member of the Executive Committee at Doctoral Students Convention (DSC), Heidelberg University. The elections for the new Executive Committee were held on November 8, 2017, during the DSC's Annual General Assembly. DSC is the official body that supports and voices concerns, issues, and interests of all doctoral students/researchers in front of different departments and committees within and outside Heidelberg University. Meah's representation covers the Faculty of Social Science and Economics.

2nd Nepal Workshop on December 4-5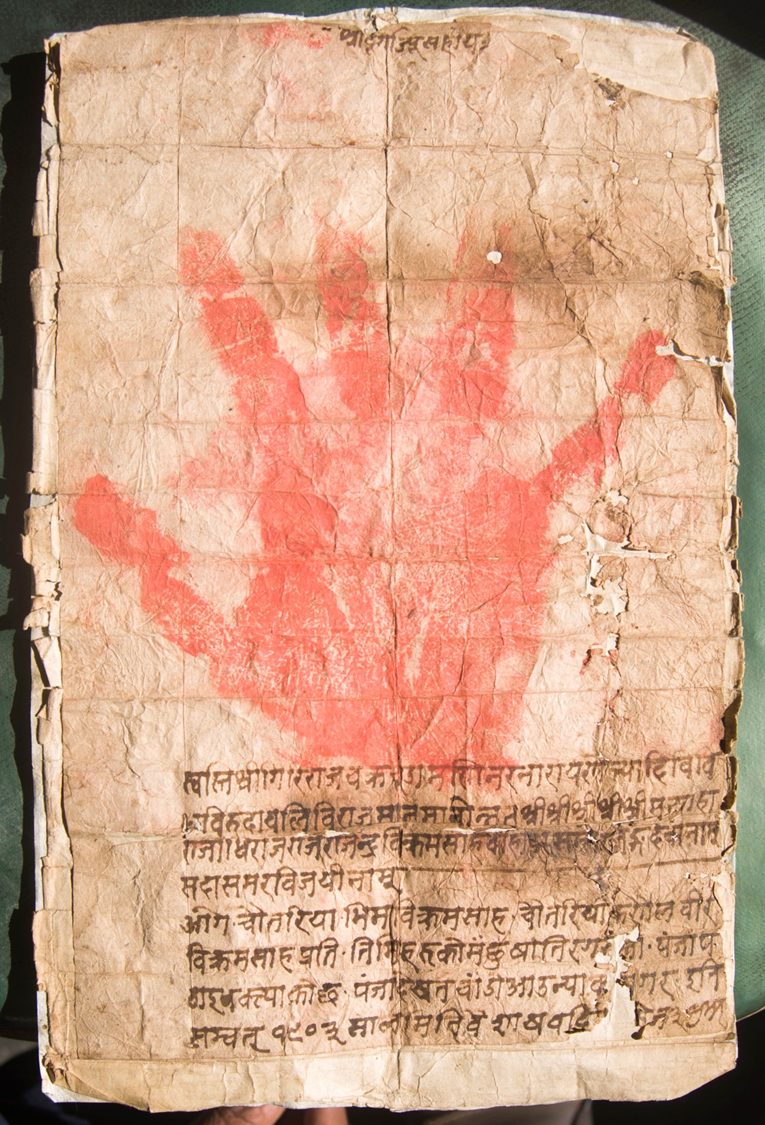 On 4 to 5 December 2017 the Research Unit "Documents on the History of Religion and Law of Pre-modern Nepal" of the Heidelberg Academy of Sciences and Humanities will conduct the 2nd Nepal Workshop. The workshop will feature presentations of current research projects on Nepal. It will also serve as a platform for networking among the German-speaking researchers and research groups working on Nepal. Further information is available in the following
program schedule
.
Inaugural Lecture by Prof. Dr. Ute Hüsken
The department of Cultural and Religious History of South Asia cordially invites for the Inaugural Lecture of Prof. Dr. Ute Hüsken, who will give a talk on "Neun Nächte der Göttin - Die Ordnung der Welt" (
Poster
). The talk will take place on Wednesday, 13 December 2017 at 12 noon in the Aula of the Old University.
Welcome to Dr A. Sean Pue
The South Asia Institute, Department of Modern South Asian Languages and Literatures, welcomes Dr A. Sean Pue as visiting fellow until summer 2018. Dr Pue is associate professor of Hindi Language and South Asian Literature and Culture at Michigan State University.

Third issue of South Asia Institute Papers published
| | |
| --- | --- |
| | The third issue of the paper series "South Asia Institute Papers" has been published. It includes Siri Hettige´s (University of Colombo, Sri Lanka) talk on "Achieving Sustainable Development Goals in Sri Lanka: Prospects and Challenges" (PDF). Hettige delivered this talk at the Inaugural Lecture on the occasion of the institution of the Sri Lanka Chair at the SAI in February 2017. |
<< Previous 1 2 3 4 5 6 7 8 9 10 11 12 13 14 15 16 17 18 19 20 21 22 23 24 25 26 27 28 29 30 31 32 33 34 35 36 37 38 39 40 41 42 43 44 45 46 47 48 49 50 51 52 53 54 55 56 57 58 59 60 61 62 63 64 65 66 67 68 69 70 71 72 73 74 75 76 77 78 79 80 81 82 83 84 85 86 87 88 89 90 91 92 93 94 95 96 97 98 99 100 101 102 Next >>